Indie-Rock aus Argentinien? Bekommt man hierzulande eher selten zu Gehör. Das könnte sich bald ändern. Denn gerade haben The Otherness...
Er gilt als einer der herausragendsten Gitarristen aller Zeiten: der großartige Rory Gallagher. Zum 50. Geburtstag seines selbstbetitelten Solo-Debütalbums (1971)...
Mit ihrer tiefen Stimme und ihren von Soul, Folk und Blues inspirierten Tracks hat sich Imany in den vergangenen zehn...
Man kann den Chicago Blues nicht ohne Buddy Guy denken. Der gute Mann hat Generationen von Musikern beeinflusst, ist mittlerweile...
Es ist eine überraschende Zusammenarbeit: Schriftsteller Benjamin von Stuckrad-Barre hat mit Robin Grubert einen Song geschrieben, der frühere Tomte-Frontmann Thees...
Die Nachlassverwalter von Rory Gallagher haben wieder etwas in der Schatzkiste gestöbert. Mit "Check Shirt Wizard – Live In '77"...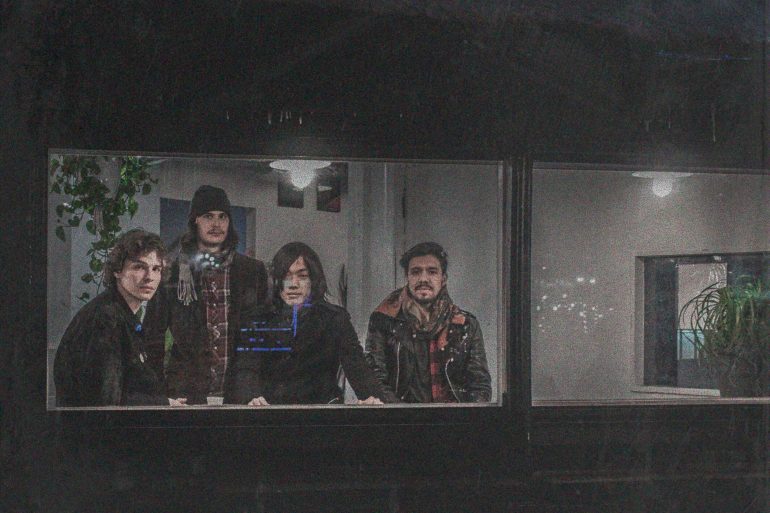 In Kanada haben sich The Fame mit ihrem Sound, der heftig mit dem Rock der 90er und 00er Jahre flirtet,...
Nein, Gepose hat einer wie Mark Knopfler mit knapp 70 Jahren nicht nötig. Bei seinem Auftritt in der voll besetzten...
Timothy Showalter – aka Strand of Oaks – hat heute sein sechstes Album "Eraserland" via Dead Oceans veröffentlicht. Es mag wie das gängige Klischee des leidenden...
Straight from the Bay Area: Das Indie-Rock-Duo The Lymbs, das zuletzt im vergangenen Herbst die EP "Neon" veröffentlicht hat, eröffnet unser...
Made in Sweden: Dieses Label prangt auf "Kashmir Karma", dem siebten Studioalbum der Hamburger Kapelle Selig, das die Band fernab...