Bells Larsen (they/he/il) begannen im Alter von 19 Jahren mit dem Schreiben ihres Debütalbums "Good Grief". Der Beginn einer sehr...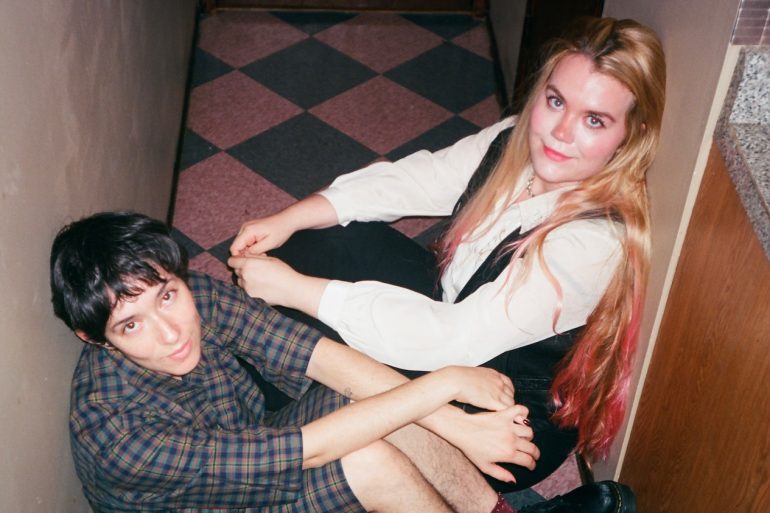 Kelley Nicole Dugan und Mina Walker bieten als Daisy The Great Folk-inspirierten Indie-Rock, der eine beeindruckende Spanne an Stimmungen abdeckt....
Das Alt/Indie-Pop-Trio The Happy Fits macht am 22. Oktober im Berliner Prachtwerk Station. Im Gepäck: das neue Album "Under The...
Singer-Songwriterin Courtney Marie Andrews hat ein neues Album gezaubert: "Loose Future" ist soeben via Fat Possum erschienen und zeigt die...
Dem geneigten Leser mag Laura Lee vor allem als Mitglied des kultigen deutschen Indie-Punk-Duos Gurr bekannt sein. Jüngst ist sie...
Er ist der Urvater des Punk – und der letzte Überlebende der Stooges: Iggy Pop.  Am Sonntag brachte der 75-jährige...
Sun Cutter (richtiger Name Kevin Pearce) stammt aus Colchester in Essex, England. Vor drei Jahren, im Alter von 33 Jahren,...
Colin Hay ist nun ja auch schon ein paar Montage dabei. Sein neues Solo-Album "Now And The Evermore" dürfte für...
Anfang 2018 standen The Jeremy Days das erste Mal nach 24 Jahren Funkstille plötzlich auf der Bühne des Hamburger Docks...
Velvet Volume – hinter diesem Namen verbergen sich die Schwestern Noa, Naomi Lachmi und Nataja. Mit "nest" hat das dänische Trio...
Elf Jahre lang mussten die Fans auf ein neues Album von Eddie Vedder warten. Nun hat der Pearl-Jam-Frontmann mit "Earthling"...