Ruby McKinnon kreiert unter dem Namen Flower Face melancholischen Bedroom Pop. Die aus Montreal stammende Künstlerin hat mit ihrem melancholischen Songwriting und schimmernden Indie-Rock-Arrangements für...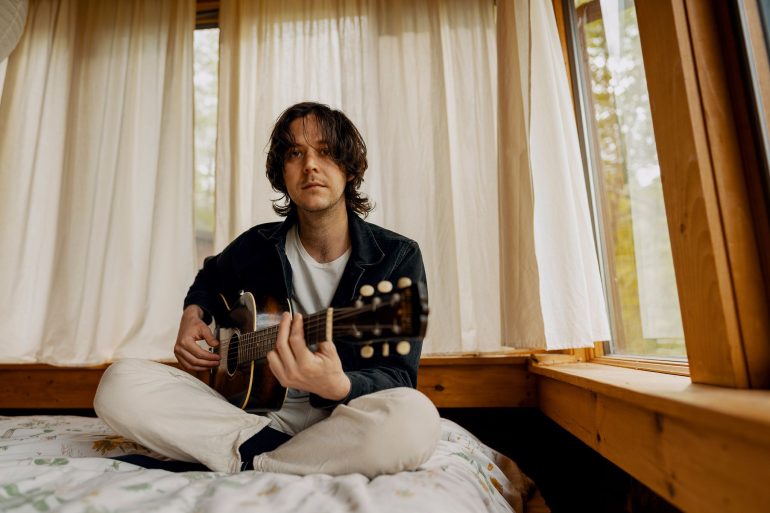 In den letzten zehn Jahren hat sich Sam Evian zu einem herausragenden Kollaborateur entwickelt, der Alben für Bands und Künstler...
Ein Hauch von Stephen Kings "Misery" durchweht das Video "Back Of My Hand" von Bachelor. Statt eines Schriftstellers gerät hier...
Gute Nachrichten von Flyte: Die Band hat ihr neues, zweites Studioalbum "This Is Really Going To Hurt" für den 9....
Die britische Indie-Kapelle Flyte und der Bafta-prämierte Regisseur Mark Jenkin setzen nach dem Video zu "Easy Tiger" ihre Zusammenarbeit mit dem bemerkenswert schönen Video zu "Losing You" fort...
Herzschmerz im Country-Gewand: Auf ihrer neuen, überaus wehmütigen Platte "Old Flowers" verarbeitet Singer-Songwriterin Courtney Marie Andrews eine zerbrochene Beziehung. Neun...
Corona lichtet den Nebel des Alltags und schärft den Blick für das Wesentliche. Wie wertvoll soziale Kontakte sind, das wird...