Elf Jahre lang mussten die Fans auf ein neues Album von Eddie Vedder warten. Nun hat der Pearl-Jam-Frontmann mit "Earthling"...
Eddie Vedder legt nach: Der Pearl-Jam-Frontmann hat heute seine neue Solo-Single "The Haves" veröffentlicht. Das Stück verweist auf Vedders kommendes, drittes Soloalbum. Hört Euch...
Die Grunge- und Rock-Legenden von Pearl Jam haben dieser Tage den Launch ihres Web-Hubs DEEP und einem riesigen digitalen Konzertarchiv angekündigt. Fans...
Im Dienste des guten Zwecks: Pearl-Jam-Frontmann Eddie Vedder und seine Frau Jill haben gestern Nacht einen Streaming-Event für die gute...
Ein bisschen neue Mucke für die Zeit der Corona-Isolation: Pearl Jam haben sieben Jahre nach "Lightning Bolt" mit "Gigaton" ein...
Jetzt geht es Schlag auf Schlag: Pearl Jam haben das zweite Video zu ihrer aktuellen Single "Dance Of The Clairvoyants" vorgelegt:...
Pearl Jam  haben nun auch ein Video zu ihrer neuen Single veröffentlicht, das den mysteriösen Titel "Dance Of The Clairvoyants, Mach...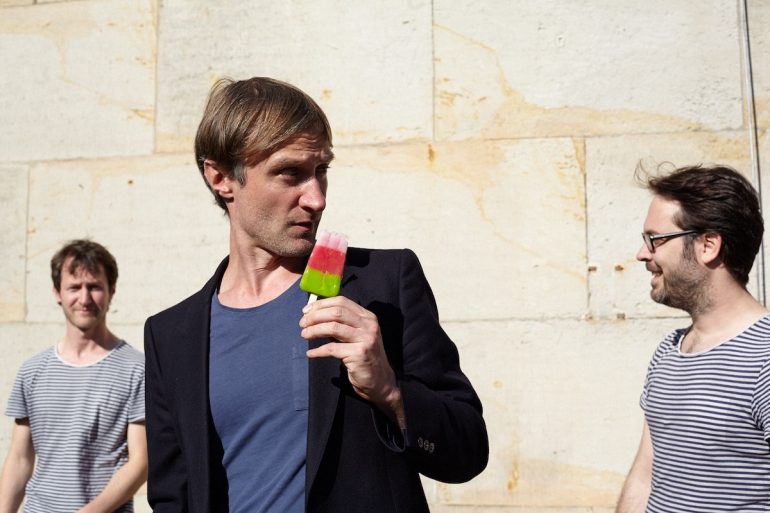 Beats und Rhythmen zu schaffen, die einen am Schlafittchen packen und auf die Tanzfläche schubsen – das ist das erklärte...
Deutsche Texte in fulminantem Orchestergewand – das ist die Formel, mit der Phil Ohleyer und Chris Dunker alias Goldmeister zu...
Comeback mit 71 Jahren: 17 Jahre nach ihrem letzten Album "The Well" veröffentlicht Jennifer Warnes mal wieder einen neuen Longplayer....