Gibt es eigentlich Bands, die mehr Live-Alben oder Compilations veröffentlicht haben als die Rolling Stones? Gut, bei einer Karriere, die...
Zwei Jahre nach dem massiven Erfolg ihres Debüt-Mixtapes DEMIDEVIL meldet sich Ashnikko (she/they) in dieser Woche mit dem brandneuen Track "You...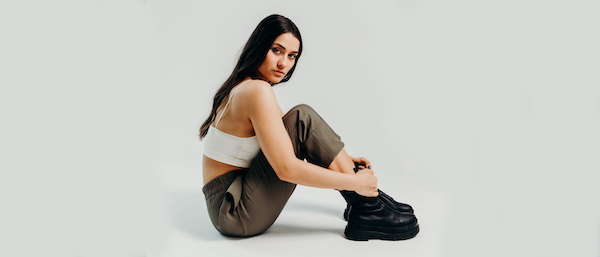 Der eine oder andere mag sie noch unter dem Namen "Janina Beyerlein" als "The Voice of Germany"-Kandidatin in Erinnerung haben....
Kurz vor dem Fest der Feste kommt Lady Gaga mit einer Special Edition ihres Erfolgsalbums "Born This Way" um die...
In Zeiten bleierner, pandemiebedingter Schwere will Diana Ross für etwas Hoffnung sorgen. Ihr Mittel gegen Kummer: Musik. Genauer: ein neues...
Keine Frage: Es läuft bei Tino Piontek aka Purple Disco Machine. Der Dresdner DJ ist ein gefragter Mann. Er hat...
Tony Bennett und Lady Gaga machen wieder gemeinsame Sache. Mit "Love For Sale" ist soeben das zweite Kollaborations-Album der beiden...
2020 war das Jahr von Tino Piontek alias Purple Disco Machine. Sein Track "Hypnotized" ist international durch die Decke gegangen. Mit "Exotica"ist...
Finneas – der sechsfache Grammy-Award-Gewinner, Sänger, Produzent und Bruder von Billie Eilish – präsentiert mit "Can't Wait To Be Dead" ein kühnes,...
Das nennt man mal ein Debüt! Das niederländische Indie-Folk-Duo Wolf & Moon legt mit "Before It Get's Dark" einen überzeugenden...