Elf Jahre lang mussten die Fans auf ein neues Album von Eddie Vedder warten. Nun hat der Pearl-Jam-Frontmann mit "Earthling"...
Im Jahr 1979 spielten Bruce Springsteen und seine E Street Band bei den mehrtägigen No Nukes Concerts im New Yorker...
Vor Billie Eilish war: Lorde. Die Neuseeländerin war im vergangenen Jahrzehnt die große Teenie-Pop-Sensation. Dann zog sich die Gute erst...
SYML – hinter diesem mysteriösen Projektnamen verbirgt sich der Produzent, Programmierer, Sound-Engineer, Gitarrist und Percussionist und Pianist Brian Fennell. Der...
Ein Auftritt beim WDR Rockpalast – das ist für einen Musiker immer noch so eine Art Ritterschlag. In der mit...
Tom Pettys Familie veröffentlicht heute Toms 8-Spur-Demo seines Klassikersongs "You Don't Know How It Feels", das Teil eines kommenden "Wildflowers"-Projektes...
Sechs Jahre nach dem Tod von JJ Cale erscheint mit "Stay Around" nun das erste posthume Album des legendären Sängers,...
Gone to soon: Ende 2017 starb der legendäre Tom Petty an einer versehentlichen Schmerzmittel-Überdosis – kurz nachdem er mit seinen...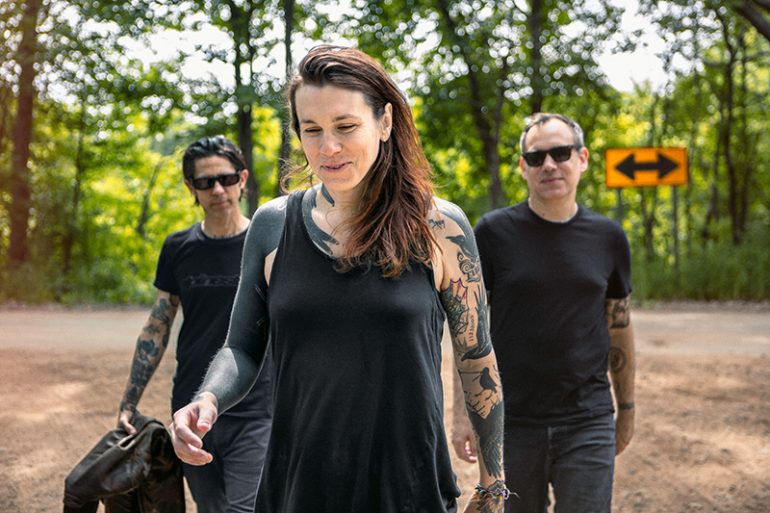 Seit dem 9. November steht "Bought to Rot", das erste gemeinsame Album von Against Me! Sängerin Laura Jane Grace &...
Look who's back: Eagle-Eye Cherry lässt wieder von sich hören. Lange Zeit war es still um den Mann, der nach...