Vor Billie Eilish war: Lorde. Die Neuseeländerin war im vergangenen Jahrzehnt die große Teenie-Pop-Sensation. Dann zog sich die Gute erst...
SYML – hinter diesem mysteriösen Projektnamen verbirgt sich der Produzent, Programmierer, Sound-Engineer, Gitarrist und Percussionist und Pianist Brian Fennell. Der...
Ein Auftritt beim WDR Rockpalast – das ist für einen Musiker immer noch so eine Art Ritterschlag. In der mit...
Tom Pettys Familie veröffentlicht heute Toms 8-Spur-Demo seines Klassikersongs "You Don't Know How It Feels", das Teil eines kommenden "Wildflowers"-Projektes...
Sechs Jahre nach dem Tod von JJ Cale erscheint mit "Stay Around" nun das erste posthume Album des legendären Sängers,...
Gone to soon: Ende 2017 starb der legendäre Tom Petty an einer versehentlichen Schmerzmittel-Überdosis – kurz nachdem er mit seinen...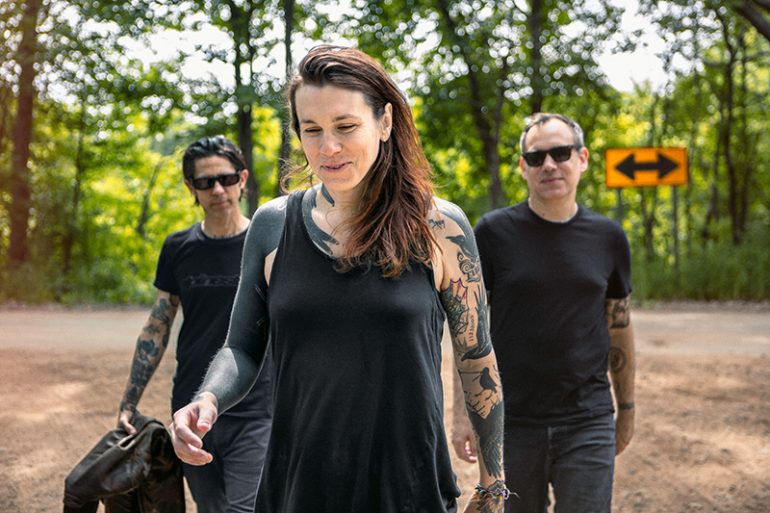 Seit dem 9. November steht "Bought to Rot", das erste gemeinsame Album von Against Me! Sängerin Laura Jane Grace &...
Look who's back: Eagle-Eye Cherry lässt wieder von sich hören. Lange Zeit war es still um den Mann, der nach...
Erfolgreich – mit dieser Vokabel lässt sich das Jahr 2017 für die Gebrüder Wingenfelder, ihrerseits die Masterminds hinter Fury In...
Vor wenigen Wochen schmissen Fleetwood Mac überraschend ihren Songwriter, Sänger und Gitarristen Lindsey Buckingham raus. Warum? Das hat die Band...
Am 14. April feiert auf dem US-Sender HBO die dreistündige Elvis-Presley-Doku "The Searcher" Premiere. Legacy Recordings, die Katalogabteilung von Sony...