Mit "Playland" hat Johnny Marr ein neues Album in der Pipeline. Am 3. Oktober soll das Ding erscheinen. Als kleinen...
Drei Jahre nach seiner letzten Platte "World Peace Is None Of Your Business" hat Morrissey mit "Low In High-School" nun...
Ein bisschen Indie, ein bisschen Rock, ein Prise Post Punk und auch ein bisschen Pop: In diesem Spannungsfeld bewegt sich...
Rick Astley hat sein neuntes Studioalbum 'Are We There Yet?' vorgeleget. Es erscheint nach einem Sommer, in dem Rick Astley nach einem unvergesslichen Debüt auf...
Deaf Havana haben ihre Fans mit ihrem fünften Album "Rituals", das am 3. August erschienen ist, dann doch überrascht. Das,...
Sie gehören zu den vielversprechendsten jungen Acts aus dem Vereinigten Königreich: The Lathums. Mit "From Nothing To A Little Bit...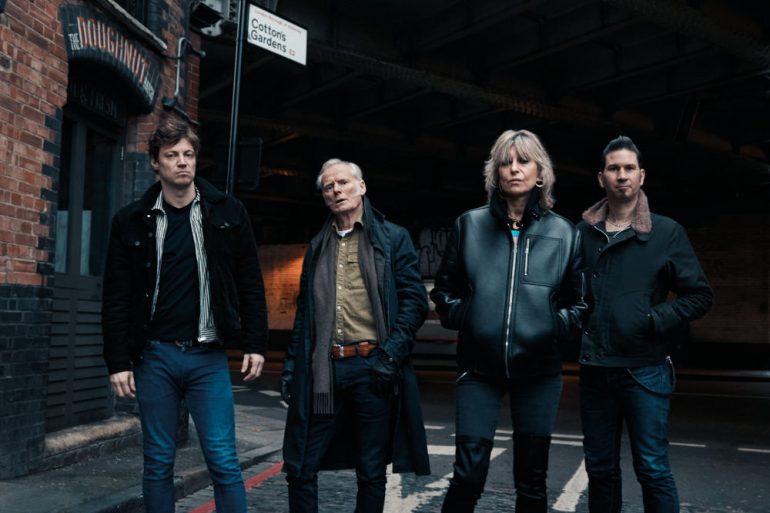 Mit "Didn`t Want To Be This Lonely" hauen die Pretenders eine brandneue Single aus ihrem kommenden Album "Hate For Sale"...
Look who's back: Blondie haben für den 5. Mai 2017 die Veröffentlichung ihres nunmehr elften Studio-Albums angekündigt. "Pollinator" wird das gute...
Das frühere Kraftwerk-Mitglied Karl Bartos spielt noch in diesem Monat einige wenige Deutschland-Shows zu seinem 2013er Album "Off The Record:...
Xavier Darcy ist ein echter Kosmopolit. Der charismatische Singer-Songwriter aus München hat britische und französische Wurzeln, fühlt sich aber als Europäer...