Mit "Playland" hat Johnny Marr ein neues Album in der Pipeline. Am 3. Oktober soll das Ding erscheinen. Als kleinen...
Look who's back: Blondie haben für den 5. Mai 2017 die Veröffentlichung ihres nunmehr elften Studio-Albums angekündigt. "Pollinator" wird das gute...
Mit "Spent The Day In Bed" veröffentlicht Morrissey die erste Single seines neuen Studioalbums "Low In High School". Gewohnt provokant empfiehlt der Ex-The-Smiths-Frontmann dabei...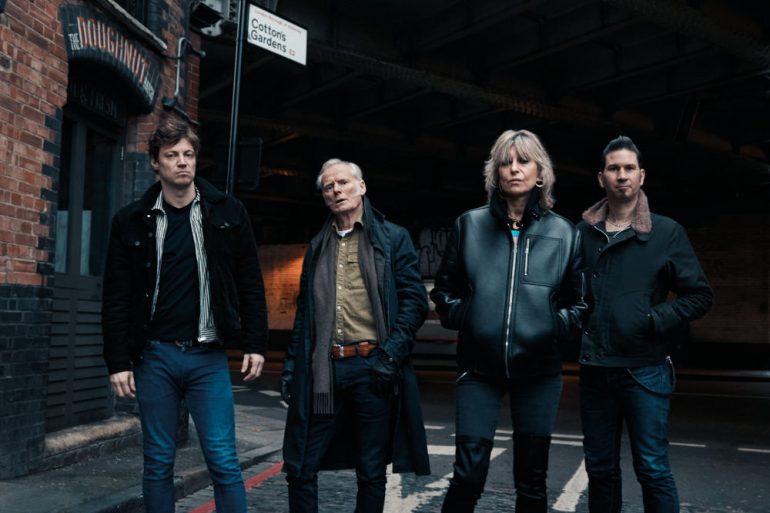 Mit "Turf Accountant Daddy" legen die Pretenders einen weiteren Vorab-Track aus ihrem kommenden Album "Hate For Sale" vor, das am 17. Juli...
Ein bisschen Indie, ein bisschen Rock, ein Prise Post Punk und auch ein bisschen Pop: In diesem Spannungsfeld bewegt sich...
In den 1980er Jahren wurde Johnny Marr als Gitarrist und Songwriter der legendären The Smiths zum Indie-Rock-Darling. Seit nunmehr zehn...
Drei Jahre nach seiner letzten Platte "World Peace Is None Of Your Business" hat Morrissey mit "Low In High-School" nun...
Deaf Havana haben ihre Fans mit ihrem fünften Album "Rituals", das am 3. August erschienen ist, dann doch überrascht. Das,...
Das frühere Kraftwerk-Mitglied Karl Bartos spielt noch in diesem Monat einige wenige Deutschland-Shows zu seinem 2013er Album "Off The Record:...
Indie-Rock aus Argentinien? Bekommt man hierzulande eher selten zu Gehör. Das könnte sich bald ändern. Denn gerade haben The Otherness...