Es mag eine zu diesem Zeitpunkt verwegene Prognose sein, aber: Ten Fé schicken sich an, Ende des Jahres in unserer...
Kurz nach der Veröffentlichung ihres hochgelobten, zweiten Albums "Future Perfect, Present Tense" covern Ten Fé den legendären TLC-Song "Waterfalls" in einer wunderschönen Acapella-Version....
Wir erinnern uns: 2016 begeisterte uns Kyle Craft mit seinem Debütalbum "Dolls Of Highland", wir wählten es sogar in unsere...
Kyle Craft, der uns dank seines Albums "Dolls Of Highland" (2016) in bester Erinnerung geblieben ist, hat eine Clip-Serie auf...
Heems (ehemals Das Racist) und Riz MC (Riz Ahmed) haben sich 2014 zu den Swet Shop Boys zusammengeschlossen. Nachdem recht zügig eine...
Hmm. Wie beschreibt man die Musik von Kyle Craft wohl am besten? Das amerikanische "Rolling Stone"-Magazin versuchte es mal so: "A...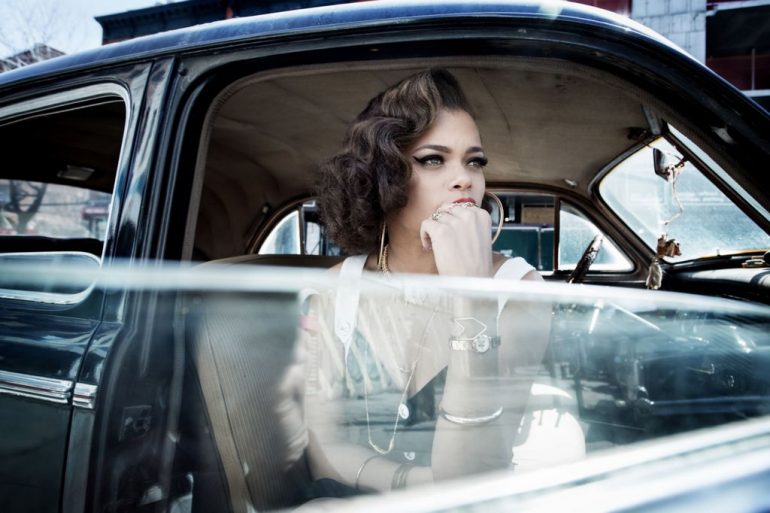 Soul mit einer gehörigen Prise Vintage – dafür steht die Grammy-nominierte US-Soul-Sängerin Andra Day. Dieser Tage hat sie das Video...
War früher alles besser? Sicher nicht. Aber das eine oder andere aus der Vergangenheit hätten wir dann doch ganz gerne...