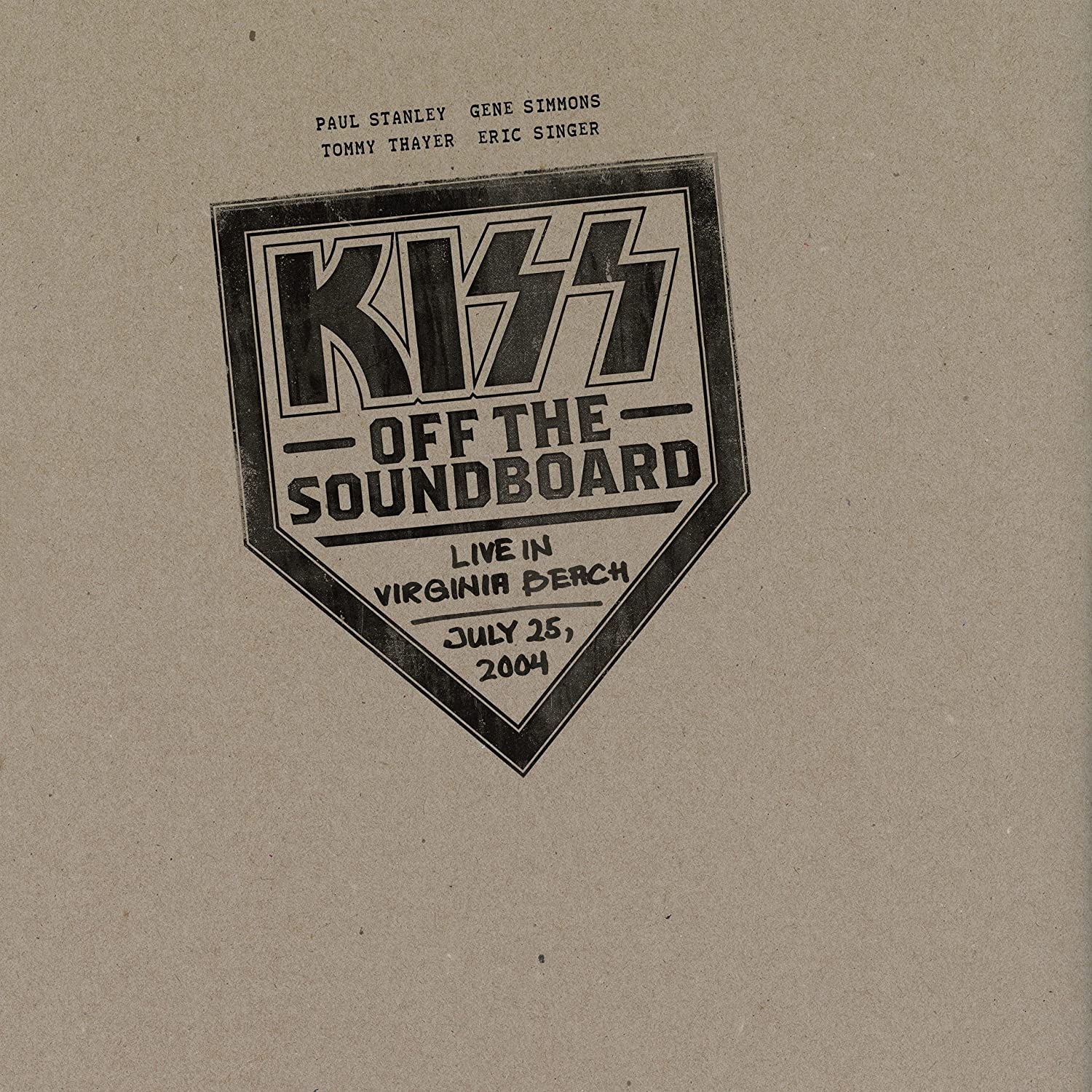 Anspieltipps
Lick it Up
Makin' Love
I Love It Loud
6
Energetisch, aber mit Schwächen.
Es geht in die nächste Runde: Vergangenen Juni haben die Rock-Legenden KISS ihre neue offizielle Liveserie mit der ersten Veröffentlichung "Off The Soundboard – Tokyo 2001" eingeläutet. Nun folgt der Nachfolger in Form der Veröffentlichung des nächsten Live-Albums "Off The Soundboard – Live in Virginia Beach".
Es handelt sich dabei um eine Aufnahme ihres Live-Auftritts im Virginia Beach Amphiteatres am 25. Juli 2004. Das Konzert war Teil ihrer "Rock The Nation"-Tournee, ihrer ersten Tour durch die Staaten in der Besetzung von Paul Stanley, Gene Simmons, Tommy Thayer und Eric Singer. Gitarrist Ace Frehely war kurz zuvor, nach einer eigentlichen Farewell-Tour, freiwillig ausgestiegen. Drummer Peter Criss hingegen, ein Gründungsmitglied der Band, wurde hingegen von seinen Kollegen still und heimlich abserviert, sein 2004 auslaufender Vertrag einfach nicht verlängert. Es war also ordentlich was los bei der Band, die eigentlich schon längst "Servus" sagen wollte.
anzeige
Das Live-Set – Poison gab damals übrigens den Opener – der 2004er Tour kann sich aller Querelen zum Trotz sehen lassen: 20 Songs, darunter Kiss-Klassiker wie "Lick It Up", "I Love It Loud" und der Über-Hit "I Was Made For Loving You", aber auch Crowd-Pleaser wie "Makin' Love", "King Of The Night Time World" sowie "100.000 Years" finden sich hier. Leider dabei nicht immer auf der Höhe: Paul Stanley, dem hier ab und zu dann doch die Stimme versagt. Er hatte aber auch die meiste Zeit über mit Hüftschmerzen zu kämpfen, war seinerzeit nicht wirklich fit. Davon konnte man sich ja schon auf der 2005er DVD "Rock the Nation Live!" überzeugen, auf der sich auch Material aus dieser Show findet. Aber: Wer auf Kiss als Live-Band steht und Perfektion nicht als das höchste Gut erachtet, wird hier trotzdem seinen Spaß haben.
Erhältlich ist der Mitschnitt als Stream, Download, 2-CD-Set, 3-Vinyl-Set in schwarz und als limitierte Ausführung mit grünem Vinyl.
anzeige