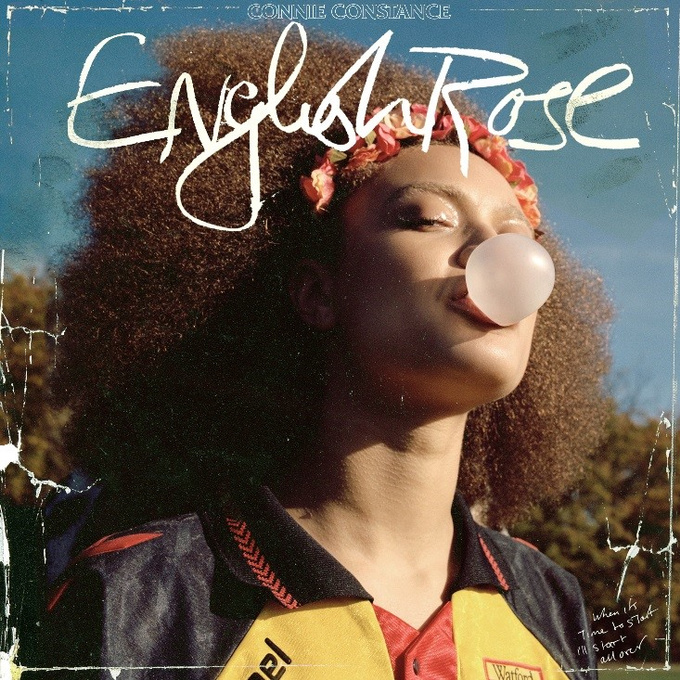 Anspieltipps
English Rose
Fast Cars
Bloody British Me
Keine Frage: Connie Constance gehört zu den hoffnungsvollsten britischen Talenten. Die Singer-Songwriterin (23) aus dem Londoner Vorort Watford hat gerade mit "English Rose" ihr eindrucksvolles Debütalbum vorgelegt.
Es sind Zeiten, die weh tun. Vor allem, wenn man ein nicht auf den Kopf gefallener junger Brite ist. Der Brexit schwebt wie eine dunkle Wolke über dem Land, die Perspektiven sind düster. Ein Zustand, der junge britische Künstler geradezu zu einem Statement herausfordert. Connie Constance, bürgerlich: Constance Power, setzt mit ihrem Debütalbum eines. Und das schon direkt mit dem Opener.
anzeige
Es geht um das titelgebende "English Rose". Ein The-Jam-Klassiker aus dem Jahr 1978, eine schimmernde Perle aus dem illustren Song-Katalog von Paul Weller. Die junge Musikerin mit nigerianischen Wurzeln deutet den Titel, der sich eigentlich um eine hellhäutige Schöne drehte, radikal um. In der zurückgenommenen Neufassung als Piano-Ballade stellt Constance den Status Quo in Großbritannien in Frage. Und sie übermittelt die wichtige Botschaft von Inklusivität und Diversität. "My stepdad used to play 'English Rose' all the time when I was young. Even back then, I realised how beautiful that song is. It reminds me of everything I love that is British. The main thing behind the album for me is trying to reshape the identity of the English rose. It's like… what do British people look like now? Because we certainly don't all look the same. And that's part of my message: inclusivity. Asking what young UK people look like now – what are our English roses today? For me, it felt important to show how diverse this country is", sagt sie selbst über die eindrucksvolle Nummer.
Very british
Es ist zweifellos das große Glanzlicht des Albums, das sonst viel auf R&B, Synthie-Elemente, Soul, Jazz und Indie-Disco setzt, hier und da mit Pop, Rap und Trip-Hop flirtet – und dabei stets very british klingt. Stimmlich kann die Gute jeden Stil problemlos gehen. Es ist geradezu erfrischend, wie Constance auf der gesamten Platte durchaus poetisch die Gesellschaft unter die Lupe nimmt. Die Songs schrieb sie dabei übrigens zusammen mit Talenten wie Mura Masa, Kwesi Darko, Dave Okumu und Alfa Mist. Auch Adele-Produzent Jim Abbiss war an der Entstehung von "English Rose" beteiligt. Wahrscheinlich hat er hier den nächsten großen Star an der Angel.
anzeige