Mit "Infinite Things" legt Paloma Faith ihr nunmehr fünftes Studioalbum vor. Darauf gibt sich die Britin durchaus sozialkritisch. Keine Frage:...
Mit "Hypnotized" landeten Sophie and the Giants in Zusammenarbeit mit dem deutschen DJ Purple Disco Machine im vergangenen Jahr einen...
News from the Vault: Das Prince Estate hat mal wieder in dem schier unerschöpflichen Archiv des verstorbenen Musikers gegraben. Es...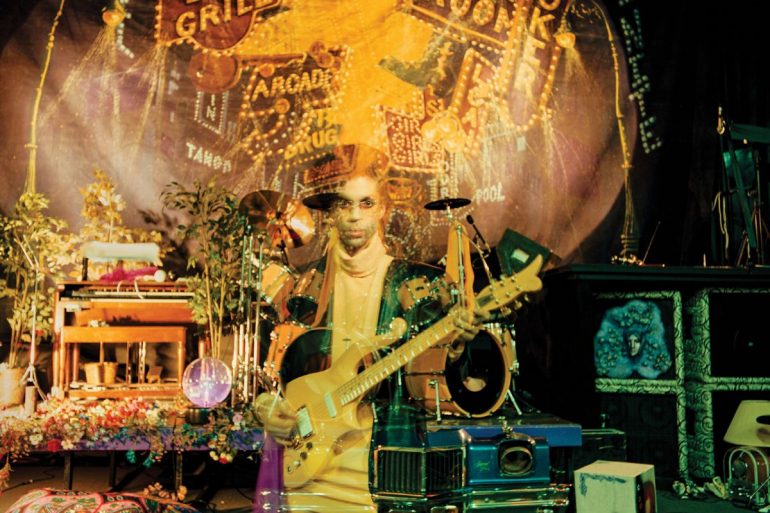 Legendäres Prince-Album kommt wieder auf den Markt: "Sign O' The Times" wird als Super Deluxe Edition neu aufgelegt. Eine Vielzahl...
Portugal kann mehr als Fado. Den Beweis tritt das Duo Fingertips an, das mit "Out Of Control" gerade einen neuen...
Die Stimme von Jen Dale wird gerne Mal als samtig-sexy oder "rostige Röhre" beschrieben. Ein Organ, das für den Soul...
Mysteriös, provokativ – und lange in den Archiven "verschwunden": Legacy Recordings veröffentlicht mit "Welcome 2 America" ein Album, das Prince...
Der britische Sender Channel 4 plant offenbar eine neue Prince-Doku. Ein Sendetermin für "Prince's Last Year", das bisher ungezeigtes Material...
Anlässlich des Geburtstages von PRINCE, der gestern 60 Jahre alt geworden wäre,  kündigt das Prince Estate in Partnerschaft mit Warner Bros. Records...
Prince ist tot. Es bleiben eine Menge großer Songs, die so schnell nicht vergessen werden. Aber der begnadete Songwriter hinterlässt...
Vor Billie Eilish war: Lorde. Die Neuseeländerin war im vergangenen Jahrzehnt die große Teenie-Pop-Sensation. Dann zog sich die Gute erst...