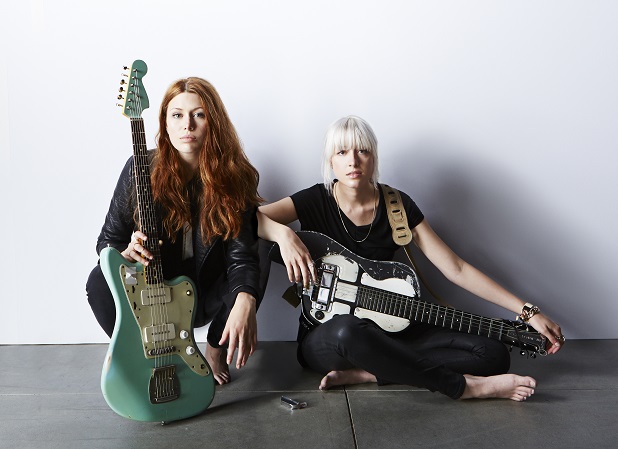 Wer solche Fans hat, kann kein schlechter Mensch sein: Das Schwestern-Duo Larkin Poe, bestehend aus Rebecca und Megan Lovell, darf...
Gute Nachrichten: The Pretenders veröffentlichen ihr erstes Album seit acht Jahren: "Alone" erscheint am 21. Oktober bei BMG Records. Das Werk war ursprünglich als...
In Deutschland kennt man Mental As Anything vor allem dank der Hits "Live it Up" und "Rock And Roll Music"....
Johnny Cash wird oft unterschätzt, gern als Outlaw gezeichnet, als raubeiniger Man in Black. Und dabei wird vergessen, dass er...
Elvis Costello & The Imposters veröffentlichen am 12. Oktober ihr neues Album "Look Now" via Concord Records. Es ist das...
Aufmerksame Leser werden sich erinnern: Vor wenigen Wochen haben wir I Don't Know How But They Found Me schon mal...
Elvis Costello hat heute mit "No Flag" überraschend eine neue Single veröffentlicht. Noch überraschender ist der Aufnahmeort: Helsinki, Finnland. Als...
Tony Bennett und Lady Gaga machen wieder gemeinsame Sache. Mit "Love For Sale" ist soeben das zweite Kollaborations-Album der beiden...
Gute Kritiken hat er bekommen, der Kinofilm "Es ist nur eine Phase, Hase". Die Beziehungskomödie mit Christoph Maria Herbst und...