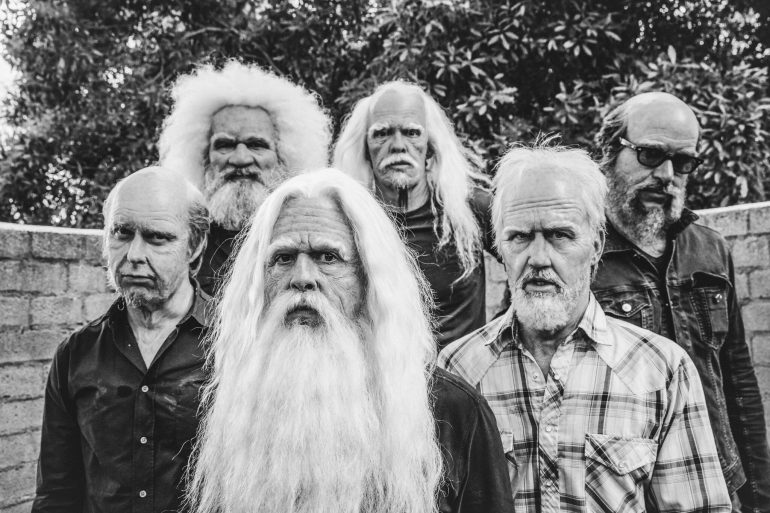 Ohne viel Tamtam haben die Foo Fighters diese Woche eine neue Single vorgelegt. Der Clip zu der Hardrock-Hymne "Run" ist unser...
Mit "The Sky Is A Neighborhood" haben die Foo Fighters nach "Run" eine zweite Vorabsingle aus ihrem am 15. September...
Vorweihnachtliche Überraschung: Im Internet ist Material der Akustik-Show aufgetaucht, die Kurt Cobain und Dave Grohl am 1. Dezember 1991 vor...
Als Nirvana 2014 in die Rock-n-Roll-Hall-of-Fame aufgenommen wurden, stellte Dave Grohl zur Feier des Tages ein besonderes Comeback-Club-Konzert in Brooklyn...
Genialer Abend: Das ausverkaufte House of Blues ist gestern Abend gleich zweimal in seinen Grundfesten erschüttert worden. Sowohl beim Aufritt...
It's that time of the year: Die Rolling Stones haben heute ein neues Best-Of-Album angekündigt. "Honk" soll am 19. April als Standard- und Deluxe-CD-Version sowie als 3LP-Standard-...
The Dirty Nil spielen Rock 'n' Roll. "Loud, distorted, and out of control, they play like it's a fever they're...
Die Foo Fighters laden zum Tanz: Auf ihrem nunmehr zehnten Studioalbum "Medicine At Midnight" schlägt die Band um Frontmann Dave...
Das nennt man mal eine Überraschung kurz vor Feierabend. Rock-Legende Mick Jagger (The Rolling Stones) und Foo-Fighters-Frontmann Dave Grohl machen...
In Musik gegossenes Female Empowerment: Halsey hat ihr viertes Album "If I Can't Have Love, I Want Power" veröffentlicht. Die Platte...