Nach 70 Konzerten der Jubiläumstour war 2017 spielfrei für Wolfgang Niedeckens BAP. Ein Zeitfenster, das der Kölner Songpoet dafür genutzt...
Fury in the Slaughterhouse haben in diesem Jahr ihr 30. Wiegenfest gefeiert. Ein Geschenk haben sie sich dabei dann direkt...
Am 27. Oktober veröffentlicht Wolfgang Niedecken "Das Familienalbum – Reinrassije Strooßekööter", das zweite monothematische Solo-Album. Darauf widmet der Musiker alle...
Ein Familienalbum der besonderen Art: Mit der sehr ruhig und besonnen geratenen LP "Reinrassije Strooßekööter" legt BAP-Mastermind Wolfgang Niedecken seine...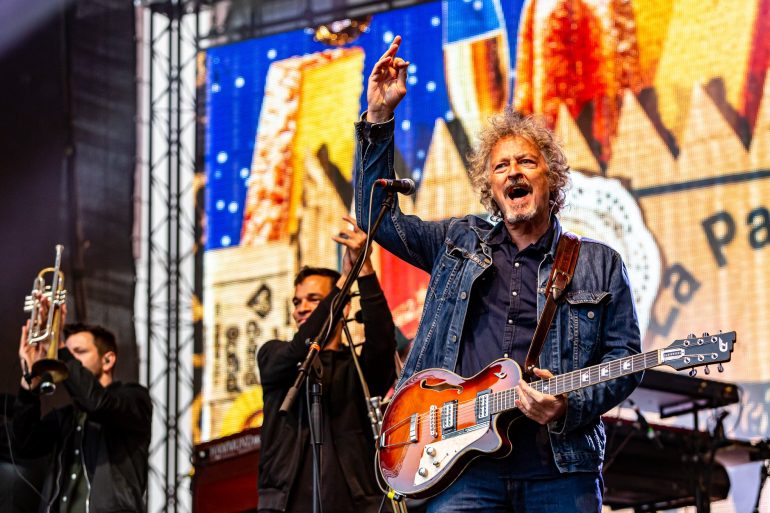 Mit einem Sonderkonzert von Niedeckens BAP ging am Sonntagabend das Wormser "Jazz and Joy"-Festival zu Ende. Die große Party am...