"Lighter" – so heißt das neue Album von Donna Missal. Ein Titel, der eine sehr persönliche Bedeutung hat, wie Donna...
Kein Geheimnis: Großbritannien verfügt über ein schier unerschöpflichen Pool an musikalischen Talenten. Speziell London. Mit Millie Turner steht nun der...
Kommt ein Weltstar nach Neuleiningen … und kaum einer merkt's. Hit-Maschine und Star-Songschreiber Albert Hammond hat am Freitag nur 650...
Sie war nicht nur die Queen of Soul, sondern auch die heimliche Königin des Gospel: Aretha Franklin. Davon zeugt ihr...
Der Monat hat es für die Schweizer Sängerin Stefanie Heinzmann in sich. Am 22. März soll ihr neues Album "All...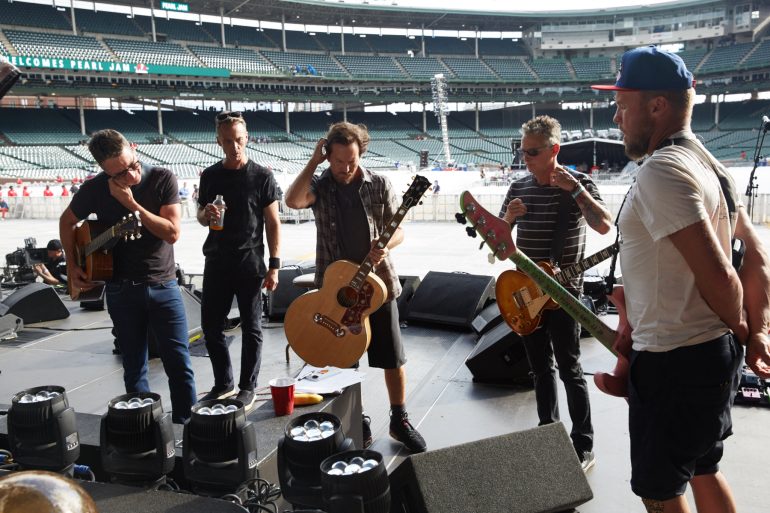 Das Warten hat ein Ende: Heute ist die offizielle Release-Liste für den Record Store Day 2019 online gegangen, der am...
Sie hat es immer noch drauf: Mavis Staples beweist mit ihrem Live-Album "Live in London", dass sie auch mit 79...
Ursprünglich verbarg sich hinter dem Namen Tuvaband ein Duo, bestehend aus der norwegischen Songwriterin Tuva Hellum Marschhäuser und dem britischen...
Avril Lavigne hat zu ihrer kürzlich veröffentlichten Single "Tell Me It's Over" nun auch ein Video veröffentlicht. Der Song ist...
Würdigung der "Queen Of Soul": Dieser Tage ist mit "The Atlantic Singles Collection 1967-1970" eine Compilation erschienen, die sich mit...